Using structural adhesives can cut factory spot welding as much as 50 percent, cutting up to 22 pounds of metal from the mass of the vehicle, Acording to Selamawit Belli, structural adhesives field marketing manager of Dow Automotive Solutions North America.
Every 10 percent stripped out of total vehicle mass — one-third of which comes from the body — means a 6-8 percent gain in fuel efficiency, Belli told the 2016 U.S. Automotive Megatrends summit. Adhesive not only saves weight itself, but it allows you to join a wider variety of substrates which otherwise would face heat and/or corrosion concerns — delivering even greater weight savings while preserving safety.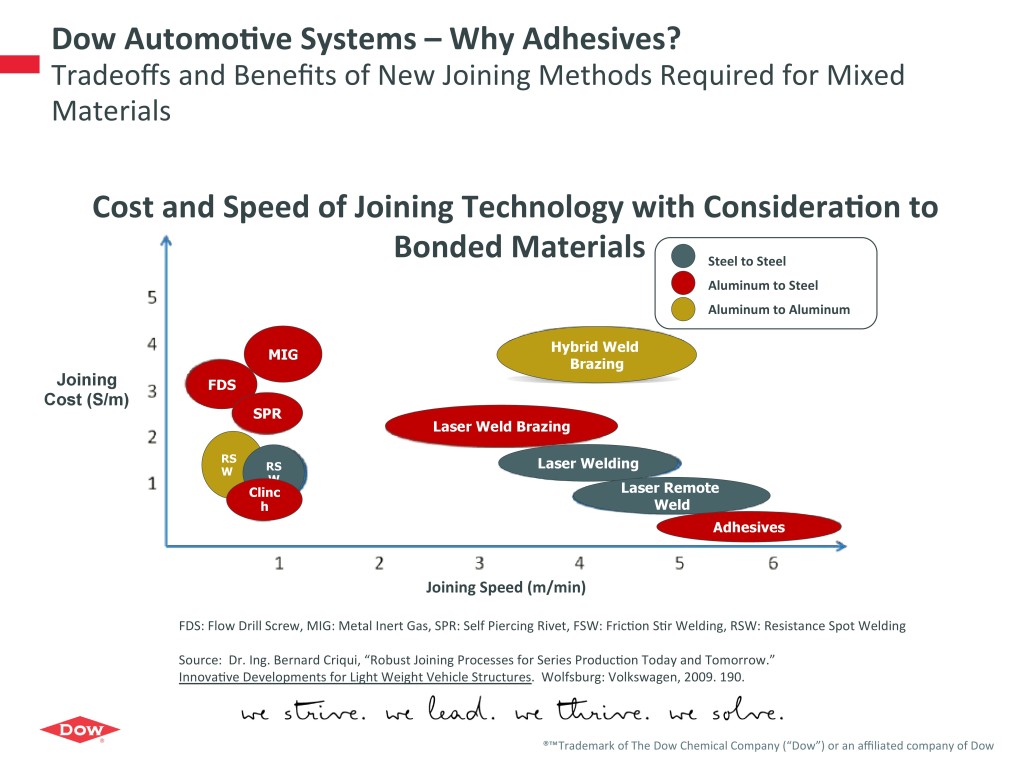 Belli estimated that every meter of structural adhesive cuts 1.3 to 2.4 pounds of weight out of the car — and some European vehicles are already up to 200 meters of adhesive, she said. Perhaps even more importantly to OEMs, adhesives can join aluminum to steel cheaper and faster — 50-100 percent faster — than any other method out there, according to Volkswagen data Belli presented.
Read the full story at Repair Driven News and Selamawit Belli presentation
Share This: